TOP Toronto Movers
At Top Toronto Movers, we think moving a home should be a careful, deliberate process that meets all your needs, not done so quickly that you don't know what happened.
We use a unique, multifaceted approach to ensure that our customers are put first, no matter what. When we opened 20 years ago, we believed in providing quality customer service to meet your family's needs, and we still do today. We're your mover yesterday, today and tomorrow.
Moving homes in Toronto can be both one of the most exciting and stressful events in life. Moving represents a new chapter, a thrilling jump into the unknown with incredible opportunities ahead. But before you start picking out paint colors for your new walls, it's important to think about the practicalities of moving from old to new – including finding out how much do movers cost in Toronto.
If you've purchased a new home in Toronto, you'll already know from your closing costs that moving homes can be quite an expensive endeavor. There's the Ontario land transfer tax and the Toronto land transfer tax, legal fees and real estate agent fees. The list goes on… which is why when you hire professional movers, you're likely invested in keeping costs down.
It's important to keep in mind, however, that there's more to hiring professional movers than simply the bottom line on the receipt. The saying "good work ain't cheap and cheap work ain't good" definitely applies to Toronto's moving industry. There are over 3,500 moving companies in Toronto; some are extremely clean, courteous and professional while others can quickly make your moving day a misery. We can't stress enough the importance of doing background work to ensure the moving firm you hire performs to or beyond expectations.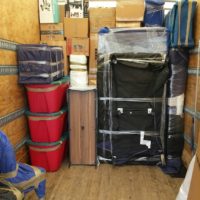 We Go Beyond the Sale- Movers Toronto
We've all run into movers Toronto who seem to always be in a hurry. They can't stop and take the time to make sure your needs are being met because they're afraid they'll miss out on that next big deal.
We are in the business of getting the job done, no matter how small or big the job is. We are a family owned business which started as two Toronto movers. This later grew to three movers Toronto and then to what it is today.
We have various sizes of trucks and all the right equipment to get the job done. You can visit us on our google page to view what other customers have said about us in the past. We are an honest family owned business who treat all customers like there are own family.
We are very familiar with the greater Toronto area and specialize in large or small residential moving services. We also offer packing and unpacking services. We provide quotes both in person and online. As we often do flat rate prices in order to offer the flexibility of choosing which method customers choose to be billed using. We will get the job done and will help make your moving day less stressful.